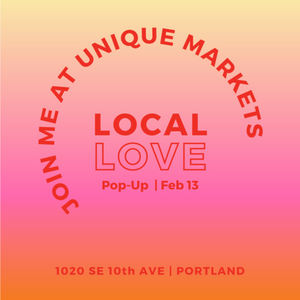 Spread the Love, Not the Virus...  Portland locals, join us and 49 other vendors February 13th and shop with your Valentine, Galentine or Palentine! For safety, tickets are now available at staggered time slots to ensure low numbers and plenty of space for social distancing. Click here for tickets. 
---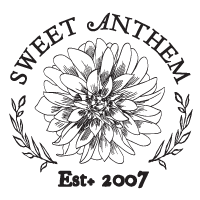 To say that I am grateful to still have a business is an understatement. Like many of you, I am also a parent managing the schooling of 2 young kids during a worldwide pandemic. I use the word 'managing' loosely as my goal is often to just make it through the next hour without raising my voice, rolling my eyes or threatening to take away 'fun screen time' for the next gazillion years. I learned the hard way to differentiate between 'fun screen time' vs. 'screen time' as my son bounced around the house chanting "I can't go to school...
---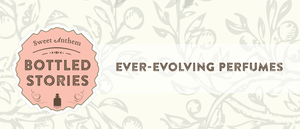 We often get requests to bring back old favorites - Wendy, Catherine, Tara, Cordelia..... Sometimes it is no problem, other times a supplier of a certain note has gone out of business, no longer carries what we need, or the cost becomes prohibitive (think saffron featured in Cybele which can run anywhere between $300-$500 per ounce!). Often this is the catalyst for old favorites to evolve into new friends.  Our 3 limited run perfumes coming out this summer are a fun example of the evolution some of our fragrances undergo. Edith - lilac, orchid, Seville orange, rosewoodEdith is an old favorite...
---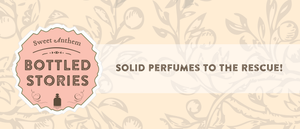 While the title may be a touch dramatic... it is true that I do love my little Solid Perfumes and always have one either on me or within arms reach. Each little tube packs a powerful punch of antioxidants, vitamins, and mood boosters for a little pick me up throughout the day.  Let's start with the base used in Sweet Anthem's Solid Perfumes, a proprietary blend that includes organic shea butter. Shea butter is naturally rich in Vitamins A and E as well as essential fatty acids full of skin-replenishing helpers. A little dab on brittle knuckles, cracked cuticles, or on the back of...
---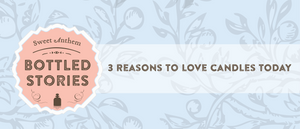 When starting any new endeavor I inevitably come to the point in the process where I am awed at how much I don't know about what I don't know. Perfect example, candles and everything that goes into making the ideal candle. The ideal candle smells heavenly, is vegan & cruelty-free, clean burning, sustainably made, and eco-friendly. Whew, those are a lot of checks to mark off, but we did it! Read on to share in just 3 of the reasons we love our new Sweet Anthem candles today.  1. Coconut Wax. Coconuts are organic and eco-friendly to harvest.  Growing coconuts does not require pesticides or...